Windows is the most famous PC operating system, without a doubt. But Windows is not the only operating system for desktops. Users also frequently use desktop operating systems such as macOS, Linux, etc. Several of our fans have sent us messages about the best Android emulators for Linux OS. We've already shared a list of the best Android emulators for Windows on Techbrains.net, and today we'll do the same for Linux OS. Let me explain what Android emulators are before I give you the list. Android emulators are software that can be run on a computer that lets users run Android apps. That means that with Android emulators, you can operate Android apps and games on a PC.
Top Android Emulators For Linux You Can Try

So, we chose to share a list of the best Android emulators for Linux in this article. Most Android emulators are free to download and compatible with every Android app and game.
1. Andy OS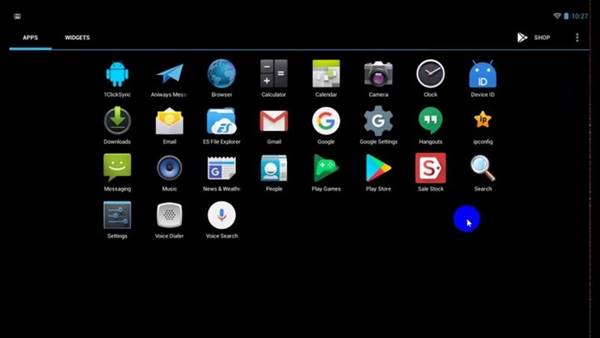 Even though Andy OS doesn't officially support Linux, you can still run it on a Linux distro. The best thing about Andy OS is that it's made for games. Andy OS could be very helpful if you are a gamer who uses a Linux distribution. Set up a Virtual Machine before using Andy OS on a Linux operating system. You can run the Andy OS on Linux with the help of the Oracle VM VirtualBox.
2. Jar of Beans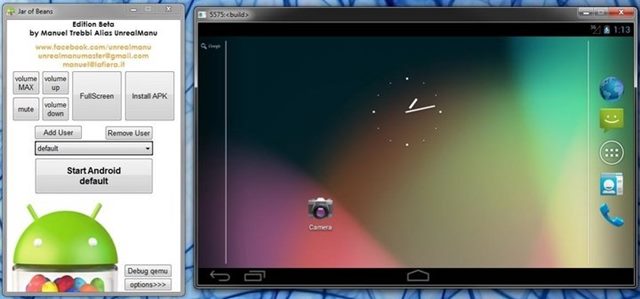 Jar of Beans is an emulator made to run on the Windows operating system when it was first made. But Jar of Beans can be run on a Linux computer with the help of WINE. It's an emulator that runs on Linux but doesn't support the most recent test apps and games. Also, it doesn't have key mapping, script support, and other important features.
3. Genymotion
One of the best and most popular Android emulators for Linux computers is Genymotion. The best part is that users can virtually run Android on their desktops and in the cloud. Genymotion now has more than 3000+ virtual Android device combinations, which you won't believe. It can also emulate apps and games, and it has many features that help app developers, such as support for Android Studio and Disk IO scaling.
4. Shashlik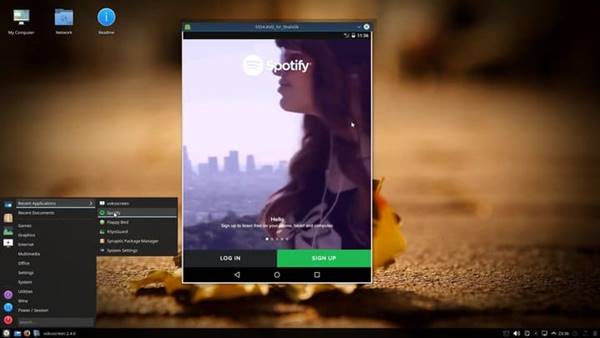 Shashlik is different compared to everyone else on the list in the article. Instead of trying to imitate Android, it runs a stripped-down version of Android on a Linux system. It also offers several software components to run Android apps on a Linux distribution. On the other hand, Shashlik doesn't support all Android apps. It does, however, support the most used ones.
5. Bliss OS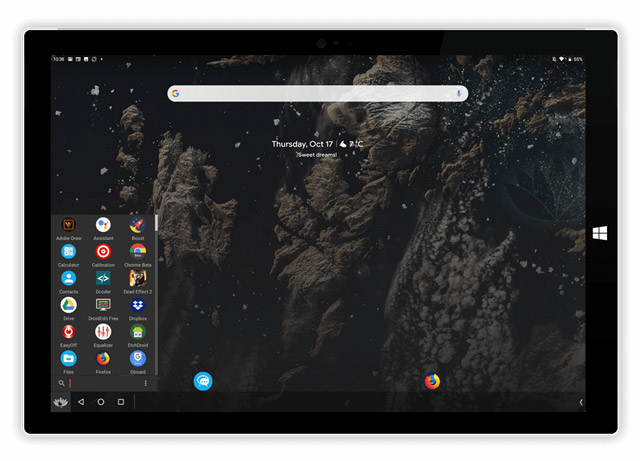 Bliss OS is a full-fledged operating system like Android x86, which we discussed above. It is an open-source operating system built on Android and is made to run Android apps on your Linux device as they work on Android. The operating system offers a lot of features while being relatively light. Overall, Bliss OS is a great Android emulator for Linux that is free and open source.
6. Andro VM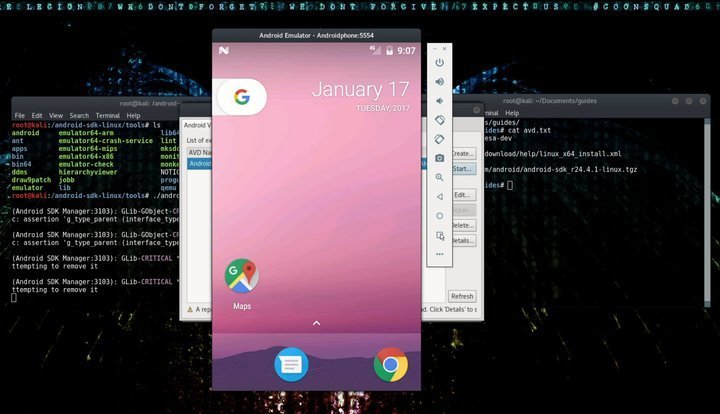 When it comes to features, Andro VM is the same as Genymotion. The developers of Genymotion are the ones who made it. The only thing differentiating Andro VM is that it can be used offline. Andro VM doesn't need a stable internet connection to run apps and games, while Genymotion does. Andro VM is also compatible with Android Studio, Android SDK, and sensor events, among other things.
7. Android SDK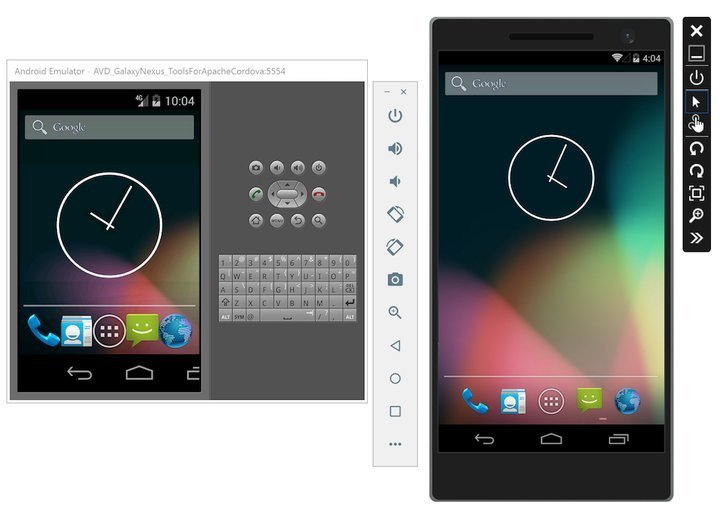 Google itself backs the Android SDK. Android SDK has more features than the other Android emulators for Linux. But it's mostly for developers who want to test their Android apps and games in a virtual environment. Android SDK lets you make many virtual devices that can run Android Lollipop, Android 10, Android TV, and other versions of Android. But Android SDK is slow compared to other emulators.
8. Android-x86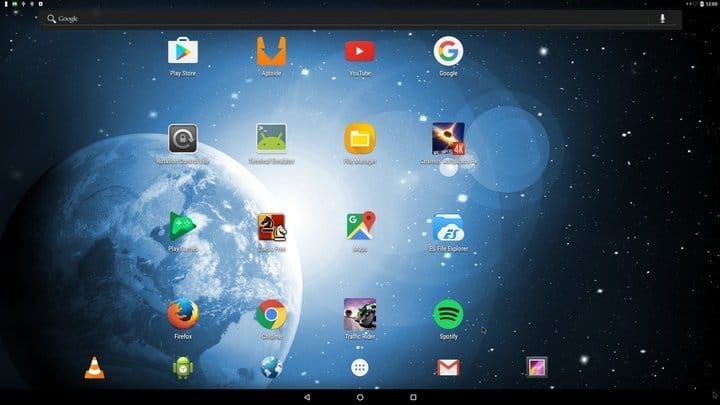 If Genymotion and Andro VM didn't make you happy, Android-x86 won't. Android-x86 is not an emulator. Instead, it lets you run Android as a virtual machine on your system. That means you must download the Android x86 ISO file and run it on the virtual machine. After that, you can use the virtual machine to try out Android. So, Android-x86 is another best Android emulator for Linux PC that you can use.
9. Anbox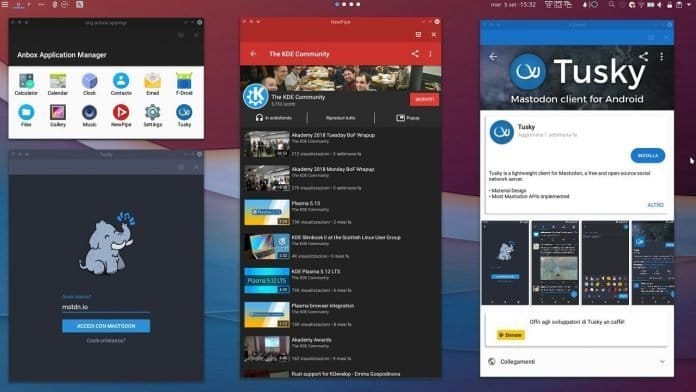 Well, Anbox isn't exactly an Android emulator. Instead, it's more like a Sandboxed Android Run time that operates on the GNU/Linux layer. Anbox is a great way for app developers who want to test their apps to do so. On the other hand, it doesn't support the Google Play Store. So, to install the app on Anbox, you need to use the Android ADB tool. Anbox is also hard to set up on a Linux PC. You must install kernel modules, download the Anbox snap, etc.
10. ARChon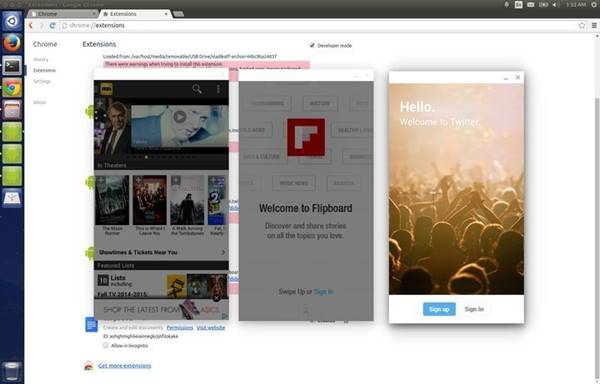 ARChon doesn't work in a Virtual Machine, just like all the other Android emulators for Linux. It loads Android apps with the help of Chrome's powerful engine. That means you can easily run this emulator on a Linux system no matter what Kerner or Linux build you use. But ARChon doesn't support the new Android apps.
Also, Take A Look At:
Conclusion:
So, these are a few of the best Android emulators for Linux PC. If you know of other emulators like this, please tell us in the box below. This article was helpful! Please share it with your friends as well.